You are invited to join the virtual Ontario Conference Pathfinder Camp Meeting on Sabbath,  September 19, 2020 in conjunction with the World Pathfinder Day in celebration of the 70th anniversary of Pathfinder Ministry. This day of worship and praise celebration will be live-streamed on the Ontario Pathfinders YouTube channel and Facebook page, as well as our OntarioPathfinders.ca website with the following time schedule:
·         9:00 AM-12:00 PM
·         2:00 PM-4:00 PM
·         5:00 PM-7:00 PM
Guest Speaker: Pastor Andres Peralta, World Pathfinder Director of the General Conference of the Seventh-day Adventist Church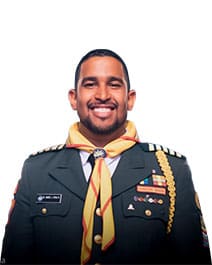 Please like our Facebook page and subscribe to our YouTube channel. Kindly save the date and share this info to your respective club members. To contribute to the success of this virtual Pathfinder camp meeting, you are asked to submit the following items:
1.   Special music or instrumental numbers performed by Pathfinders in their complete type A uniform
2.      Photos or video clips (camera in landscape orientation) of Pathfinders serving in the community
3.      Testimonies of individuals whose lives were changed by God through Pathfinder Ministry
4.      Stories of Adventist leaders or professionals whose successes could be attributed to their Pathfinder or Master Guide training and experience.
5.      Names of individuals who dedicated long years of service in Pathfinder ministry (so we may recognize them).
Please upload photos, videos, or docs to Dropbox: https://www.dropbox.com/request/qIQXyelu6TU9rRG0Ctd1